While on her Highly popular "I Am..." World tour Beyoncé has taken time to relax and enjoy herself. Beyoncé was seen out with her mother doing a bit of exploring out in Prague the other day.Here are a few pictures of their outing: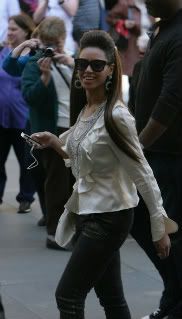 Tina did a good job at dodging those cameras!!
Sasha has now made her way over to Holland where she is performing today and tomorrow in Rotterdam. Beyoncé was seen in another popular Holland city, Amsterdam. Along with her mother Tina and younger sister Solange!!!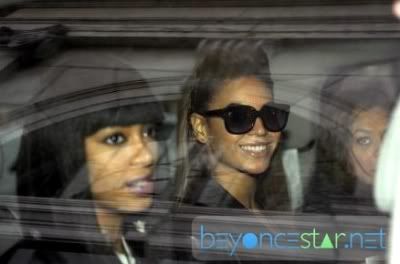 http://www.beyoncestar.net/(image source)
Im loving Solange's new "Cleopatra" look its pretty dope. I see Beyoncé is STILL rocking that Sasha Fierce hump. And Momma Tina is still avoiding the paparazzi!!
Today and tomorrow Beyonce & Sasha will be performing at Ahoy in Rotterdam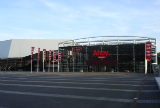 The show today and has already taken place and thanks to Twitter pictures have been uploaded...from the looks of things it was ANOTHER sold out gig!!