Last night Beyoncé took her "I Am..." world tour to France, and had a AMAZING show in Paris at Bercy. It was a sold out gig and from what is being said, it was the best crowd Beyoncé has had so far on the tour. It is said that roughly 30 people fainted, BEFORE Beyoncé graced the stage that nite. Audience members claim that Paris showed so much love that Beyoncé herself was nearly moved to tears! Here are a few flicks of the show last nite: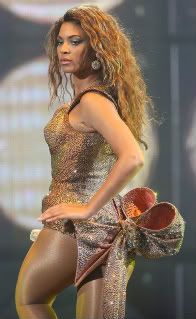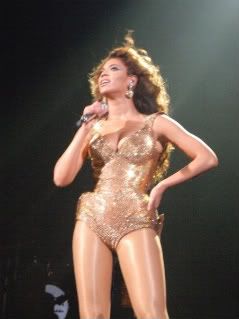 Thank God she got rid of that horrific Sasha Fierce hump!!! Although, I won't get ny hopes up, Im sure it will return sooner or later! I absolutely LOVE that costume! Theirry Mugler is amazing because that opening costume is DISGUSTING!!! The only thing Im concerned about is the Sasha glove...I haven't been seeing them in any of the photos...
Tonite Beyonce & Co. took things over to the east of France and played a gig in Strasbourg, a city close to the Germany border. It was said that although the show was not sold out it was approximatley 90% full!
And to think, people didnt think Beyoncé would sell all that well this time around, boy were they wrong! Tonites show took place Zenith:
These European venues have some pretty dope architectural designs! Anyway, next stop is Belgium!