So as we all know Beyoncé is currently on her I Am...world tour and the last update I gave you was while she was in France 4 days ago. She has stopped by THREE countries since then! the first stop was Belgium where she performed in the popular city of Antwerp.It was said to be a GREAT show....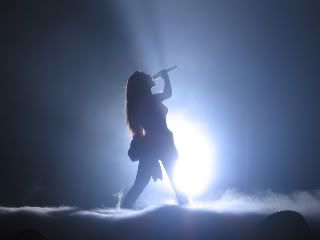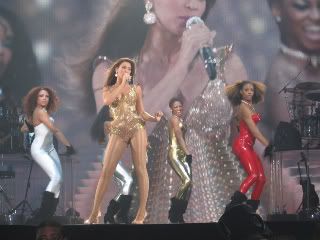 The show took place at the Sportpaleis Antwerpen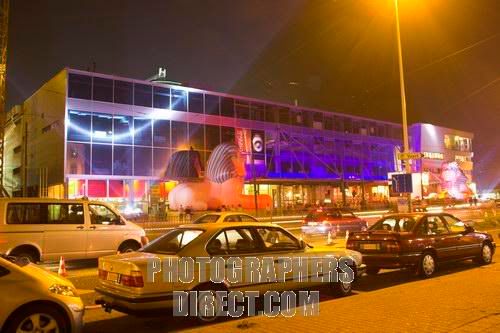 while in Belgium Beyoncé recieved a Gold plaque for her album "I Am...Sasha Fierce"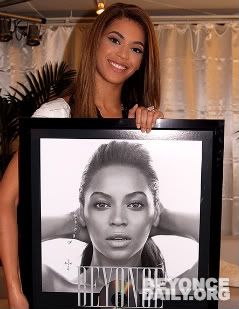 The Next stop was Germany. Beyoncé brought her I Am... tour to Berlin. It has been said before that Berlin crowds are pretty "blaaaaaaaaah[!]". Apparently they like to actually hear the performer so they dont do much screaming or get hyped while the show is going on...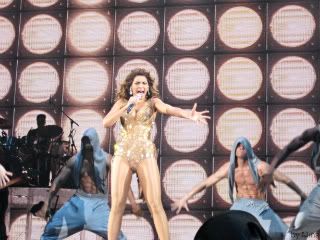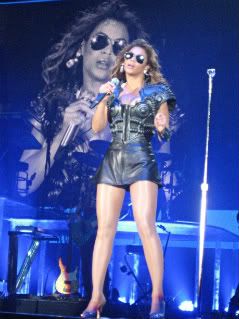 Atleast it was another SOLD OUT show!!!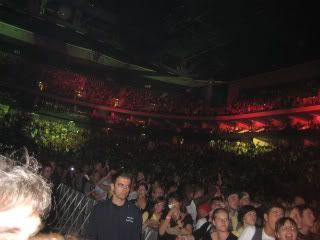 Beyoncé's concert was at the O2 World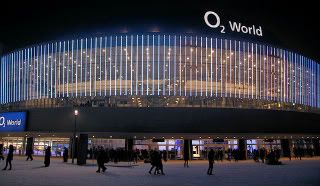 Here is a video of Bee in Berlin:
After the show Beyoncé headed on down to a local night club in Berlin called "Felix" where she and younger sister Solange had a afterparty! Solange even performed!!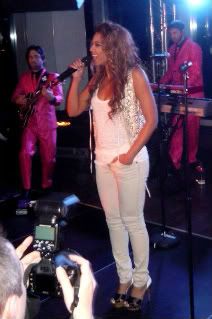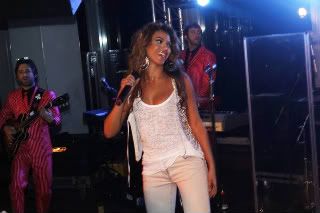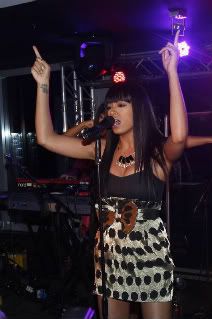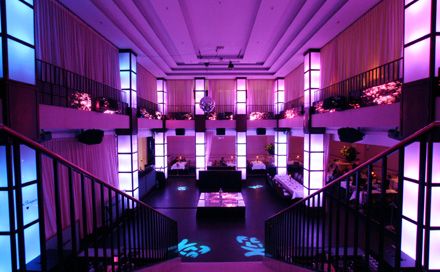 (this club is so dapper! I may need to get myself a passport, and party over in Berlin!)
While in Berlin Beyoncé took some time out to go explore the city and see a few sights!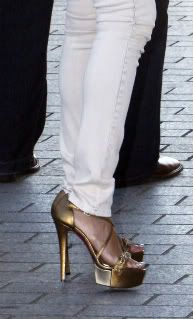 How many chics do you know who sight see in Christian Louboutin heels????
It wasnt long before Beyoncé made her way through the Berlin airport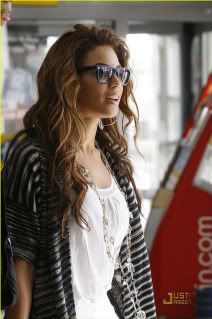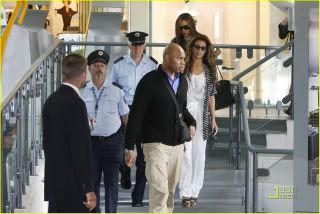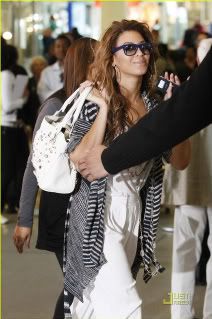 miss Tina was looking jazzy! lol Beyoncé was making her way over to Denmark to perform in Herning tonite at the Messe Centre Herning. Next stop is Sweden!