Beyonce is currently in Europe on her "I Am.." World tour. The Second stop on the tour was in Vienna which is a large city in Austria. She performed for a nearly sold out crowd. here is some news coverage from the show:
I dont if it was before or after the show but she managed to cram in some shopping and sight seeing time while in Vienna.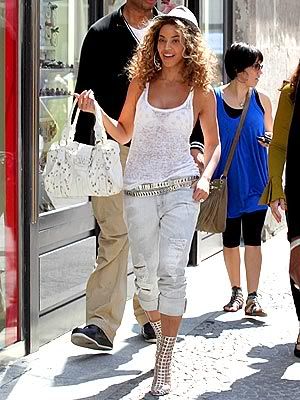 FIERCE!!! Her Polka-dot bra is so sexy lol
Her concert was held at the "Wiener Stadthalle"