The former "Princess of The ROC" is making her way back onto the music scene. She currently has a new single and video out called "Hunt 4 U" which features former Pretty Ricky singer Pleasure P. and she is set to drop her sophmore album "At That Point" later on in the year(April 7th to be exact!). Now I must admit, Ive been riding wit Teairra ever since "Make Her Feel Good" her debut cd "Roc-A-Fella Records presents: Teairra Mari" Was the bomb!!! I still play that album to this day and its 4 years old!!!(if u dont have it go out and get it!!) I will admit that "No Daddy" was a terrible single choice, but oh well. Out with the old and in with the new! What's done is done. Teairra is signed to a new label and ready to give this a second try. Now Im Ramling...The pictures from the shoot are HOT!!! But its going to take more than this to generate the buzz she will need for her single and album to pop off the way she deserves check out Teairra's official myspace: http://www.myspace.com/teairramari
Hunt 4 U:
Hunt 4 U LIVE:
Built For This LIVE:
Finding My Way Back & Hunt 4 U LIVE:
Roc-A-Fella Records Presents:Teairra Mari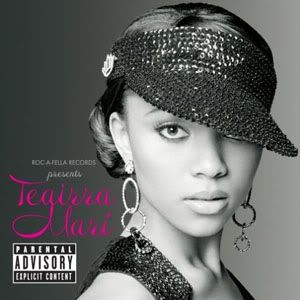 IN STORES NOW!!!
"At That Point" coming April 7,2009!!!